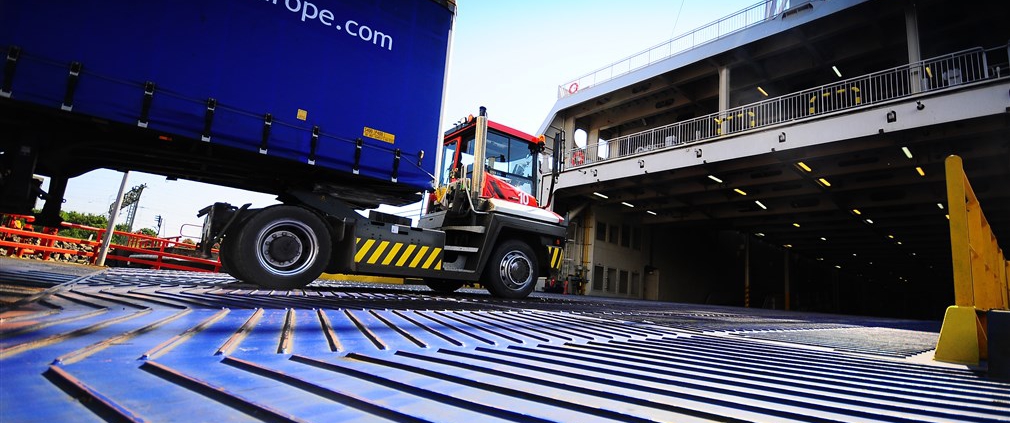 Transporters in the EU take note! New pre-lodgement model requires action prior to departure
www.getreadyforbrexit.eu – For cargo that resides under the pre-lodgement model, you as a transporter must take additional action before you proceed to the Dutch ferry terminal!
Pre-lodgement requires extra actions from transporters
One-time registration in GVMS 
In order to be able to use GVMS for pre-lodgement shipments, you must submit a one-time registration as a transporter with the British government. You can read here how to you will next receive a GMR for each shipment.
You must do this additionally for each shipment
In the British Goods Vehicle Movement Service (GVMS), you must first link the declaration made in the UK to your trailer. You do this using the MRN(s) provided to you by the UK importer or their representative. You specify the Goods Movement Reference (GMR) that is subsequently generated by GVMS when you make your ferry booking. Only if the ferry terminal has the GMR when your trailer arrives can your cargo continue without delay following its arrival in the UK.
This is what you need to check for every shipment
Which model does your client use?
As a transporter, ask for each shipment which model the British importer (or their representative) has selected: temporary storage or pre-lodgement. You need to indicate this in your booking with the ferry operator. This prevents unnecessary delays at the British border.
Please note! If you select the wrong model, this can often no longer be corrected after arrival at the Dutch ferry terminals. The shipment will automatically fall under the temporary storage model.
https://www.getreadyforbrexit.eu/wp-content/uploads/2021/12/Brexit-examples-tryout-42.jpg
671
1010
Sylvana van der Mijn
https://www.getreadyforbrexit.eu/wp-content/uploads/2018/11/logo-brexit-without-payoff.png
Sylvana van der Mijn
2022-02-11 00:00:28
2022-03-02 22:23:53
Transporters in the EU take note! New pre-lodgement model requires action prior to departure