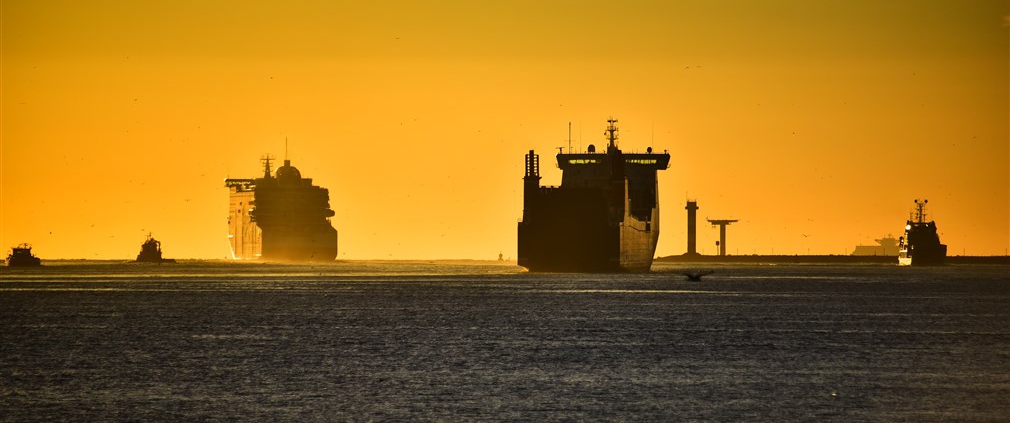 Guidance for Carriers – Exporting humanitarian aid to Ukraine
Gov.uk – The UK Government has today announced a customs easement to make moving aid and donations to the people of Ukraine easier. The simplification of customs processes will apply to goods intended to support those affected by the humanitarian crisis in Ukraine which are exported from GB. Provided the goods are not exported to, or through, Russia or Belarus, then these simplified processes apply to qualifying goods regardless of the destination to allow maximum flexibility to get aid to where the need is greatest.
The Government still recommends that organisations and people who would like to help donate cash through trusted charities and aid organisations, rather than donating goods. Cash can be transferred quickly to areas where it's needed and individuals and aid organisations can use it to buy what's most needed.
However, businesses, charities and community organisations sending aid from GB ports will be able to make a customs declaration by speaking to customs officers or simply by the act of driving through a port.
They will no longer need to complete and submit electronic customs declarations to HMRC before exporting these goods, and smaller movements will not need to use the Goods Vehicle Movement Service to pass through ports where it is in operation.
The easement will also remove other customs formalities, such as needing to notify HMRC when the goods have been exported.  The easement, which excludes all controlled goods and dual use goods, will be in place for a limited time, which will be announced in due course.
A press notice outlining the change can be found here https://www.mynewsdesk.com/uk/hm-revenue-customs-hmrc/pressreleases/customs-easement-to-help-ukraine-aid-exports-3167909
Further guidance is available here: Taking humanitarian aid out of Great Britain to support Ukraine – GOV.UK (www.gov.uk)
The remainder of this email explains the process and how you as carriers will help these movements.
Moving goods in baggage using a small vehicle
Small vehicles that can carry up to a maximum of 9 people and weighs 3.5 tonnes or less. If your customers are moving goods in their own baggage or in a small vehicle, they will be permitted to move humanitarian goods under passenger movements.
Under this approach, goods will be declared in one of two ways.
Making an oral declaration: If there are facilities available, through speaking to a Border Force Officer at the 'goods to declare' channel or the red point phone in the customs area at the port or airport
Making a declaration by conduct: If there are no facilities available to make an oral declaration, declaration by conduct can be made at the port by either:
walking through a customs control point (this can be a green channel signed 'nothing to declare') with the goods;
driving (or being driven) past a customs control point with the goods inside the vehicle,
continuing onward journey, if there are no customs control points.
Customs documentation will not be required.
 Moving goods as freight in a larger vehicle  
A large vehicle is a vehicle that can carry more than 9 people and weighs more than 3.5 tonnes (e.g. a Heavy Goods Vehicle (HGV)).  For these movements, export goods should be listed as 'humanitarian aid' on your booking systems where possible.
Border locations using the Goods Vehicle Movement Service (GVMS)
Goods moving via a location using the Goods Vehicle Movement Service (GVMS) will continue to need a GMR, the process for customers follows:
Have an EORI number starting with GB.
Be registered for the Goods Vehicle Movement Service (GVMS).
Get a 'declaration by conduct' Goods Movement Reference (GMR) through GVMS by selecting the 'oral or by conduct declarations' option.
At the port of export, present your GMR for check-in in order to board.
Border locations using Temporary Storage with Inventory Linking
Public guidance advises customers to check with the relevant carrier / port of steps to take to follow ahead of moving their goods. If a vehicle needs to move as freight through a temporary storage location, Carriers will need to manifest the goods using either
T2 for locations using CNS, or
ETC 01 for locations using Destin8.
https://www.getreadyforbrexit.eu/wp-content/uploads/2021/12/Brexit-examples-tryout-61.jpg
674
1010
Elise Van Vliet
https://www.getreadyforbrexit.eu/wp-content/uploads/2018/11/logo-brexit-without-payoff.png
Elise Van Vliet
2022-03-11 01:13:44
2022-03-24 01:17:43
Guidance for Carriers – Exporting humanitarian aid to Ukraine